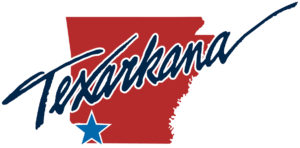 Texarkana has made a good list! We are one of the cheapest places to live, according to the recent article on Yahoo Finance, we made the list, just barely, but we're there!
Here are some of the factors they used in the finding from the Council for Community and Economic Research's calculations: They looked at costs of living like housing, utilities, groceries, health care and transportation. They also included miscellaneous expenses like going out to dinner or the movies.
Texarkana is not the only Texas and Arkansas cities that made the list, check out where other cities from our two states fell in the overall countdown of the 25 least expensive places to live in the United States:
25. Texarkana Texas, Arkansas.
13. Jonesboro, Arkansas
12. Amarillo, Texas
9. Conway Arkansas
8. Fayetteville, Arkansas
2. McAllen Texas
1. Harlingen, Texas.
Some of the other cities on the list might make you scratch your head a little, however, to see the complete list click on this link.
Read More: Texarkana Makes The List Of Cheapest Cities To Live In The US