1,350 Total Acres next to I-30
Free for qualifying projects
Within 300 Miles of 8 Major Cities
Municipally owned, REDI Controlled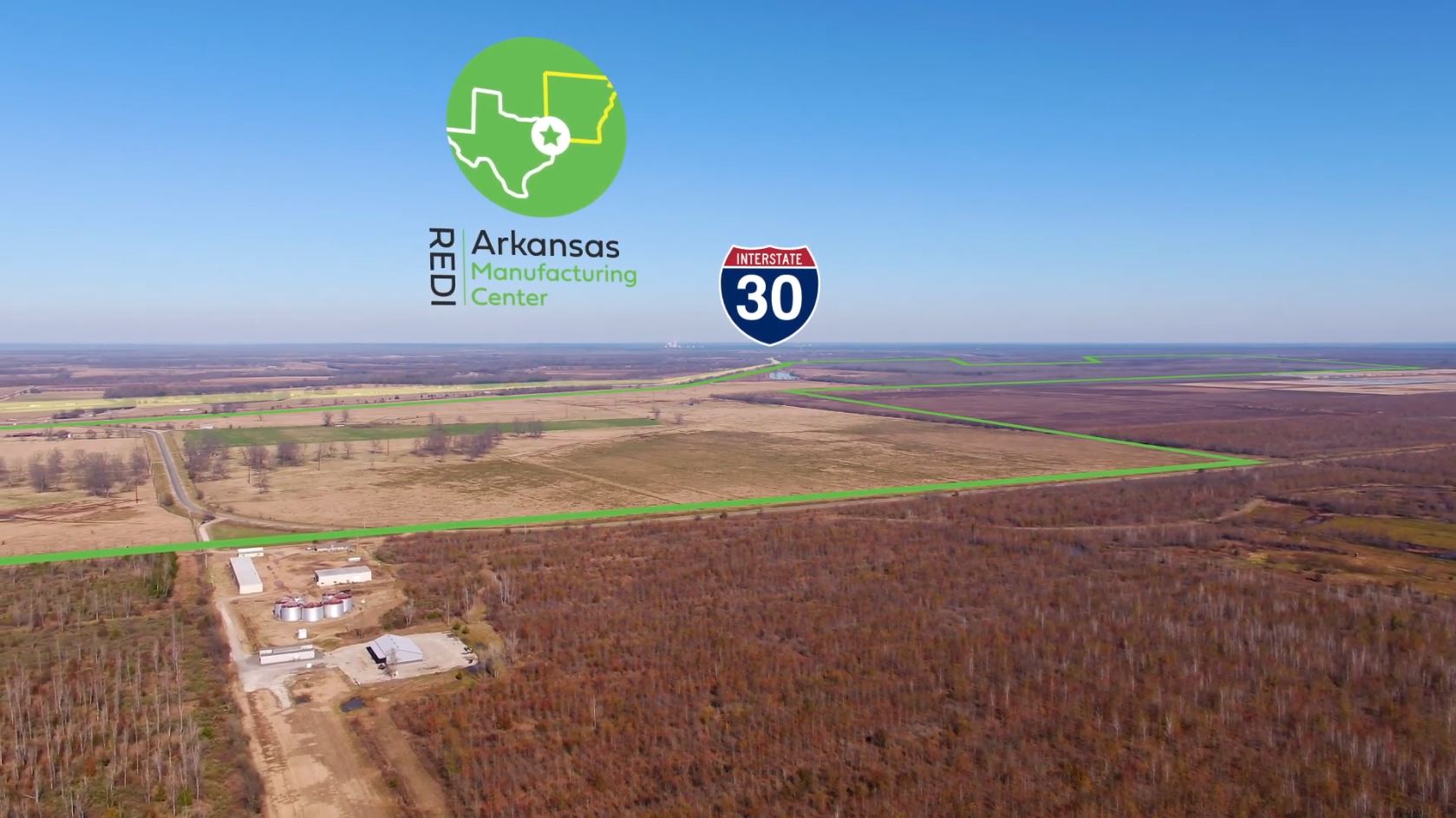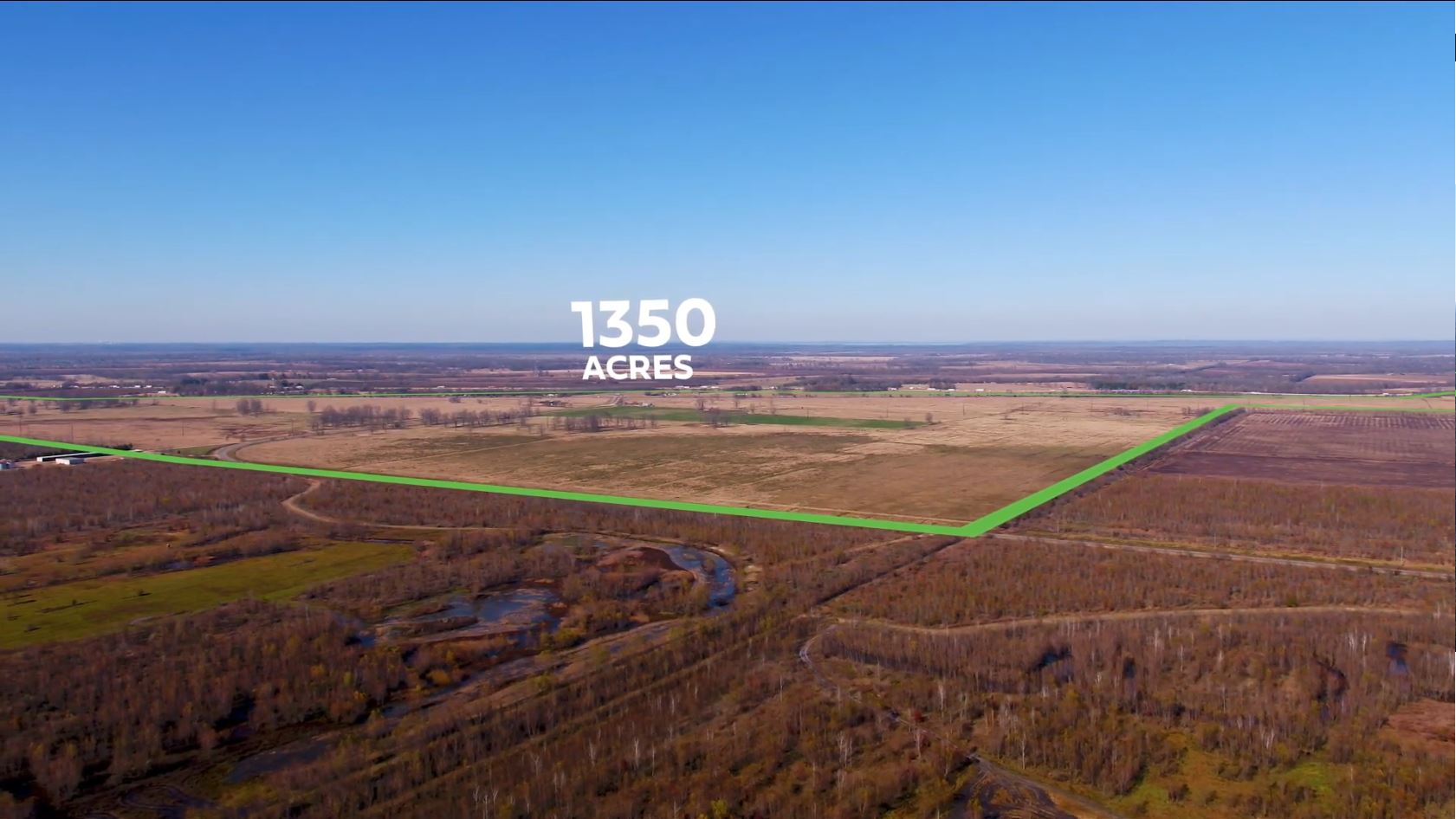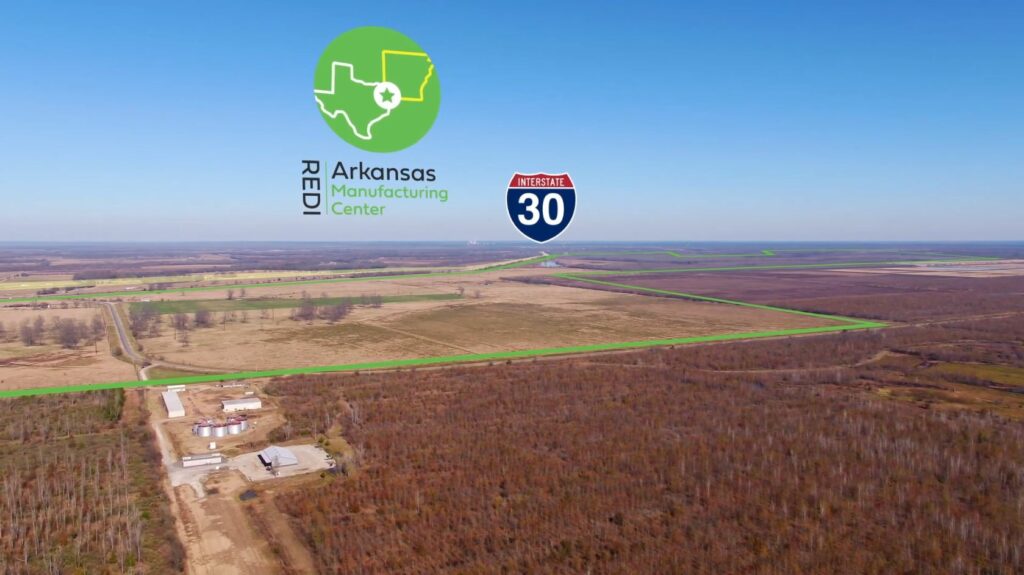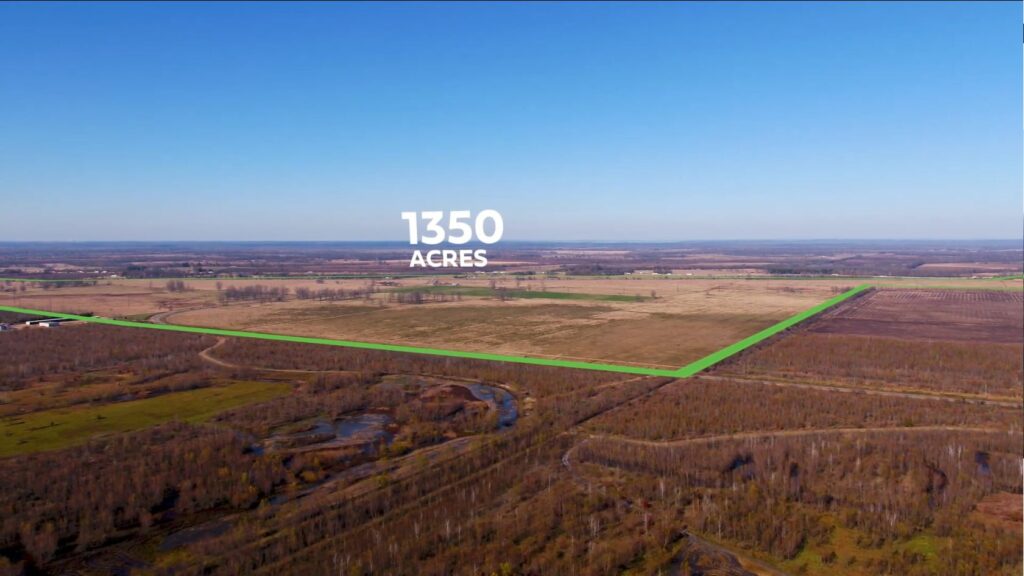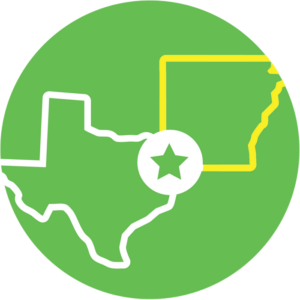 Available Shovel-Ready Megasite
REDI Arkansas Manufacturing Center
AR-TX REDI, Texarkana's regional economic development organization, is proud to present the REDI Arkansas Manufacturing Center. Texarkana was developed around a complex rail system more than a century ago and now has grown into a national crossroads for transportation that give this shovel-ready site an unrivaled competitive advantage. This United States manufacturing complex offers incredible opportunities for original equipment manufacturers (OEMs) who need to reach consumers or their customers on time and on schedule.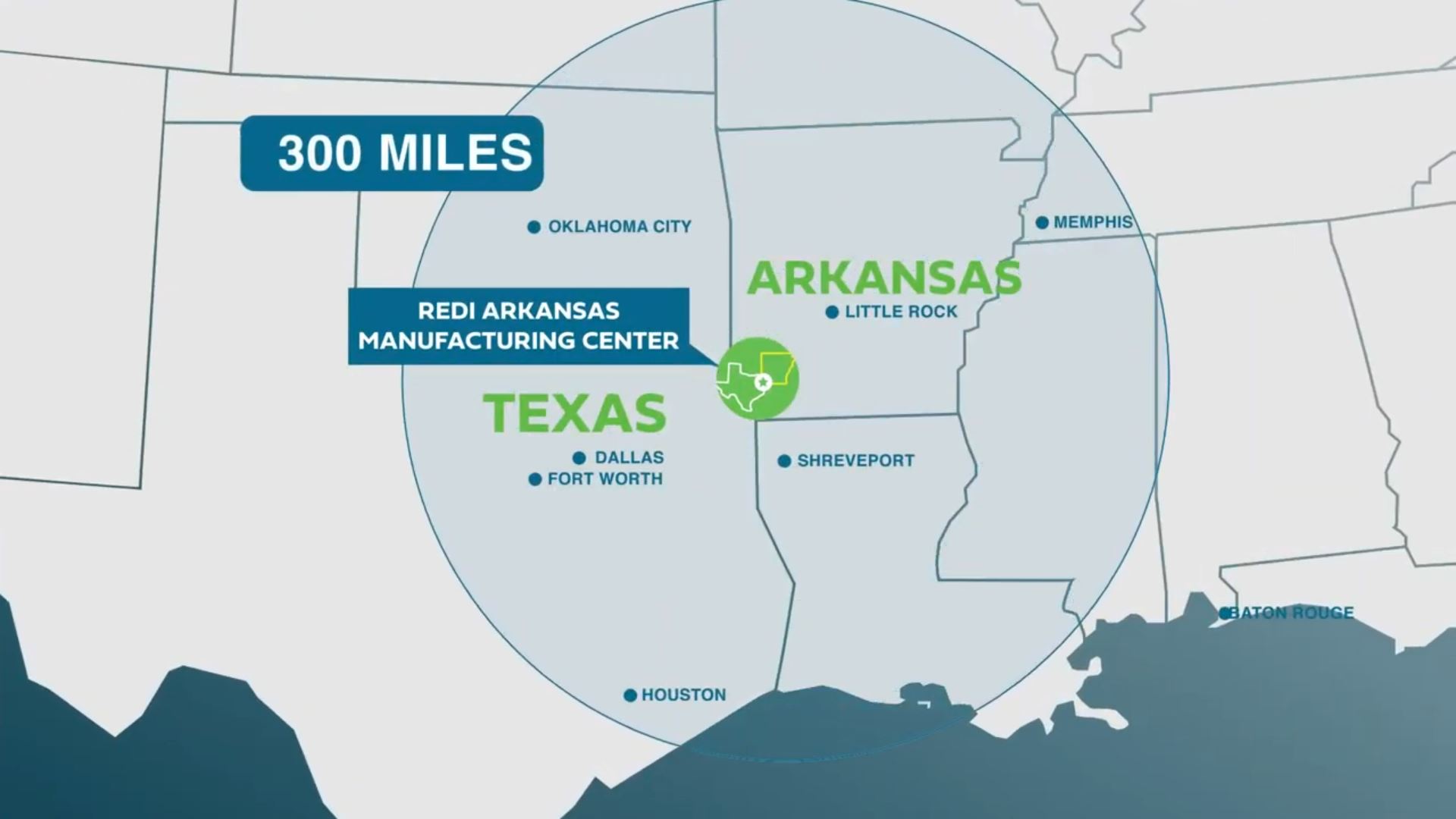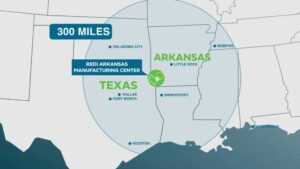 The REDI Arkansas Manufacturing Center is within 300 miles of eight major cities including Dallas, Fort Worth, Houston, Oklahoma City, Little Rock, Memphis, Shreveport, and Baton Rouge and a day's drive to others markets such as San Antonio, New Orleans, Birmingham, Nashville, St. Louis, Kansas City, and Mexico. That means you can reach 32.5 million people within 300 miles and more than 62 million with 500 miles of the site.
Located between Little Rock, Arkansas and Dallas, Texas, the REDI Arkansas Manufacturing Center taps into the areas 24,823 manufacturing employees within a 45 minute commute and boasts industry leaders such as Cooper Tire and Rubber Company, Domtar, Texarkana Aluminum, Ledwell and many others. These companies have benefited from the region's superior location and talent pipeline. If maximizing your bottom line is the goal, the REDI Arkansas Manufacturing Center is the answer.
Arkansas Shovel-Ready Megasite
Details and Features
Features
Coordinates
33.54281, -93.88569
Available Acreage
1,350 Acres
Max Divisible
1,350 Acres
Sale Price
Free for qualifying projects
Within City Limits
Unincorporated
Transportation
Primary Interstate
Interstate 30 (Adjacent)
Regional Interstates
I-49 (6.4 miles)I-369 (13.2 miles)
Primary Highway
U.S. Highway 67 (Adjacent)
Regional Highways
U.S. Highway 71 (6.4 miles)U.S. Highway 82 (9.6 miles)U.S. Highway 59 (13.2 miles)
Nearest Port
The Port Caddo-Bossier (100 miles)
Primary Rail
Union Pacific (Adjacent)
Regional Rail
Texas Northeastern Railroad (8.0 miles) Kansas City Southern (8.5 miles)
Intermodal
TexAmericas Center (27 miles)
Airports
Texarkana Regional (7.8 miles)
Clinton National Airport (137 miles)
Shreveport Regional Airport (85 miles)
International Airports
Dallas/Fort Worth (207 miles)
Distribution
Utilities
Electric
Southwest Arkansas Electric Coop.
Water
Texarkana Water Utilities
Distance to Water Main
0.4 miles
Diameter of Water Main
10 inches
Telecommunications
Four States Fiber
Natural Gas
CenterPoint Energy/Kinder Morgan
Distance to Gas Main
On-Site
Diameter of Gas Main
10 inches
Sewer
Texarkana Water Utilities
Distance to Sewer Main
0.4 miles
Diameter of Gas Main
8 inches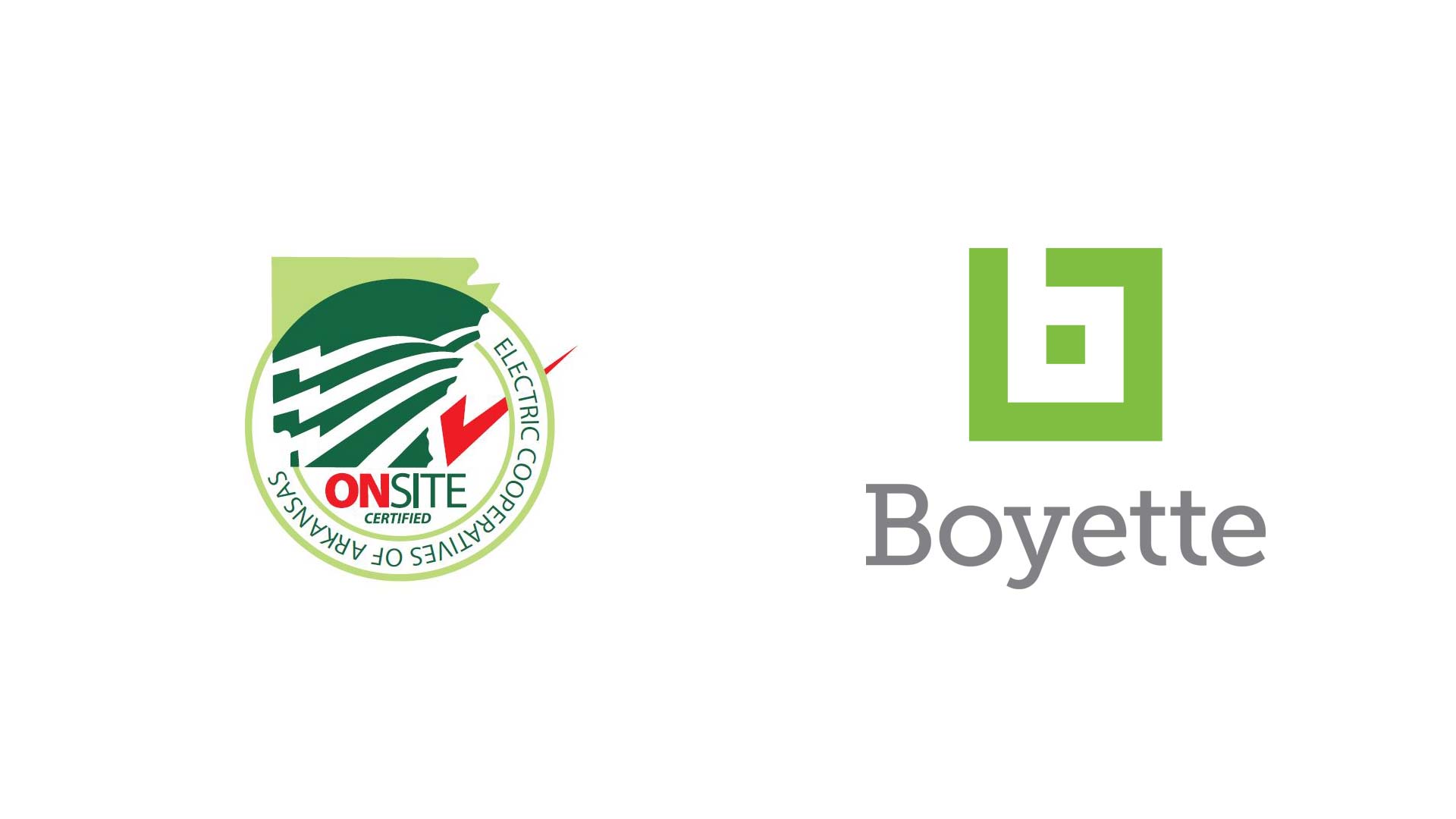 Available Megasite in Southwest Arkansas
50-Point Certification
Municipally Owned
REDI Controlled
Phase I Environmental
ALTA Survey
Wetlands Delineation
Endangered Species Review
Cultural Investigation
Flood Plain Review
Geotechnical Study
Site Marketing Materials
Click to download the pdf reports below.
Site Environmental Certification Documents
Click to download the pdf reports below.
ADDITIONAL REPORTS
ENDANGERED SPECIES REVIEW
CULTURAL INVESTIGATION
FLOOD PLAIN REVIEW

Rich in resources and ready for growth, Texarkana is an affordable, pro-business environment where commerce can thrive. At AR-TX REDI, we're committed to helping your business tap into the unique advantages of the Texarkana region to unlock new opportunities for economic success.